01
How it works
Conduct an ultrasound
Start by performing an ultrasound video scan with the same technology you are already familiar with and have at hand. There are some steps you can take to ensure you get an optimal scan for a Morphometrix scan. For a detailed rundown, check out our Scan Protocol Videos performed by Dr. Cooper Williams DVM.
Scan Protocol Video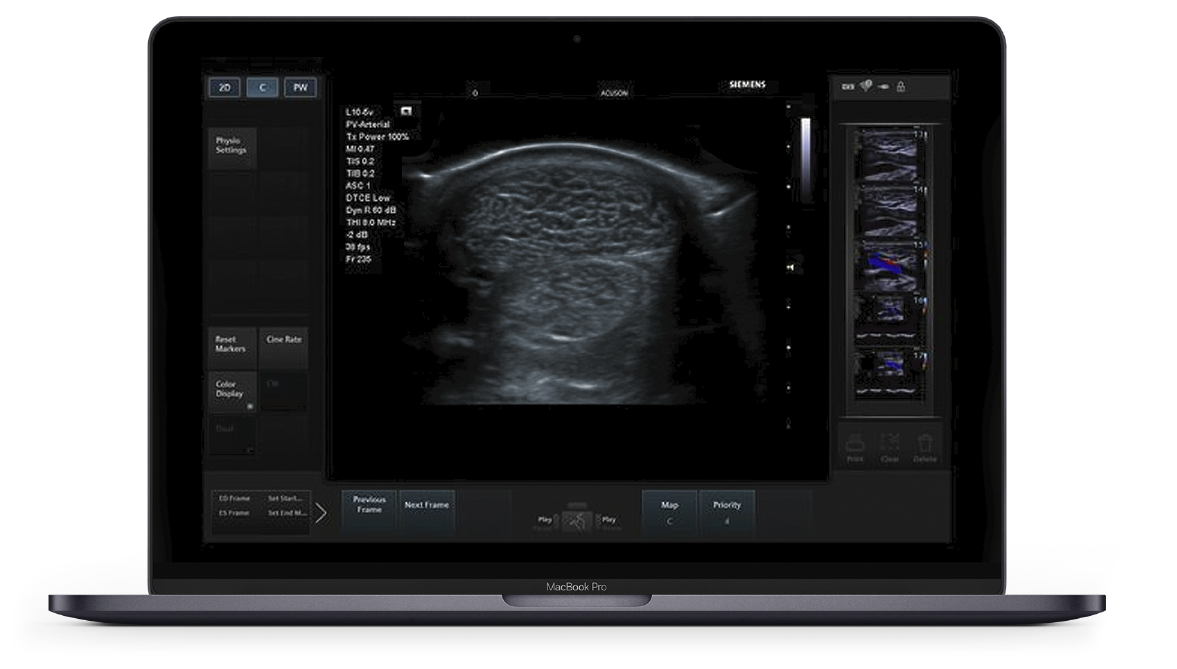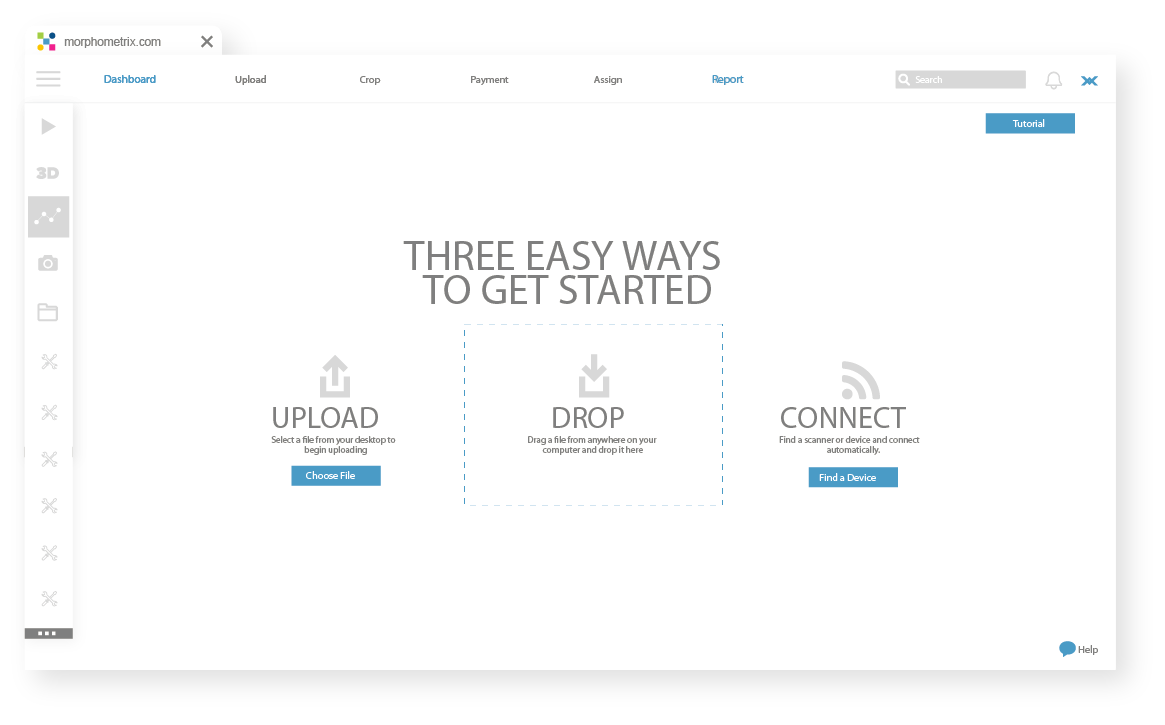 02
How it works
Upload your image
Through our simple web app interface, you'll upload clips of your ultrasound for processing.
Learn More
03
How it works
Crop the area of interest
Using our built-in crop tool, highlight the area where you want Morphometrix to focus its power.
Learn More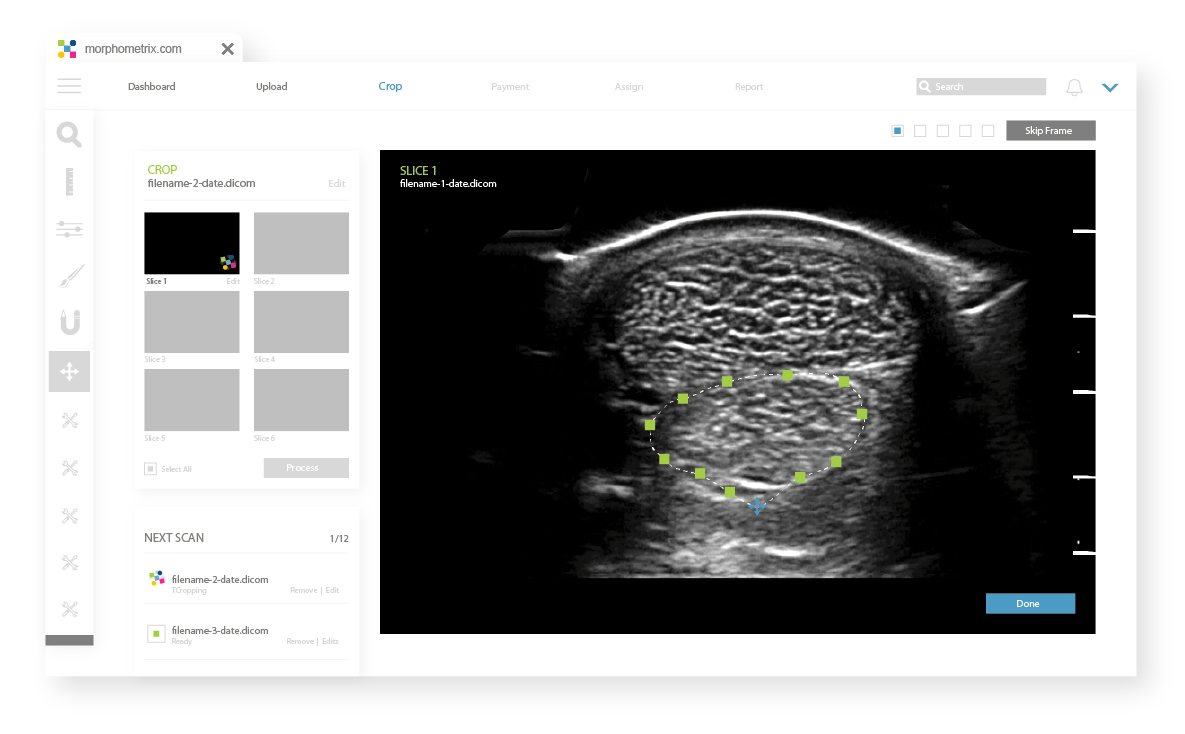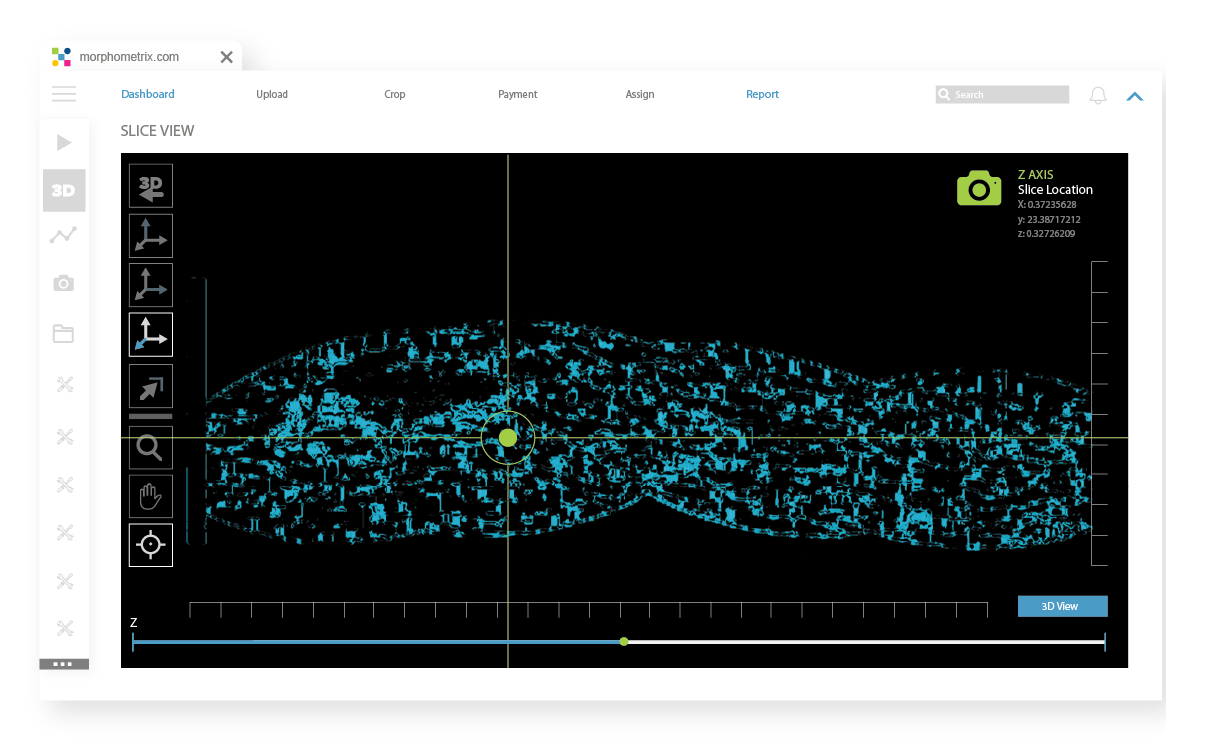 04
How it works
Get your results
In just a few minutes, your scan will return to you with a wealth of information. Analyze, treat, and track the recovery of your animals, thanks to Morphometrix and its ability to generate tangible, measurable diagnostic readouts.
Learn More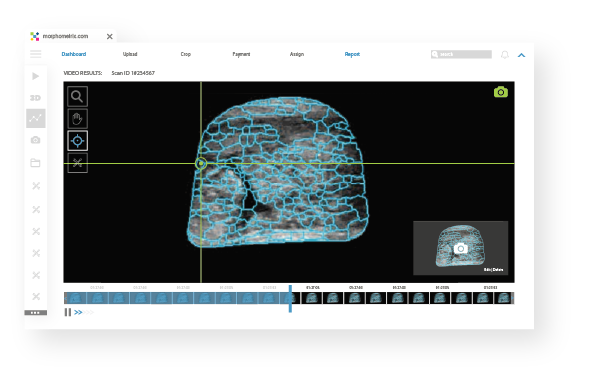 2D and Interactive 3D
View a tendon,ligament, or muscle interactively as a live model, and slice through planes and cross-sections to get a full picture of what's going on inside the anatomical structure.
Acquire quantitative measurements
Use mapped views of a tendon's liquid-tissue interfaces (endotenon) so you can see where anatomical structures have been compromised.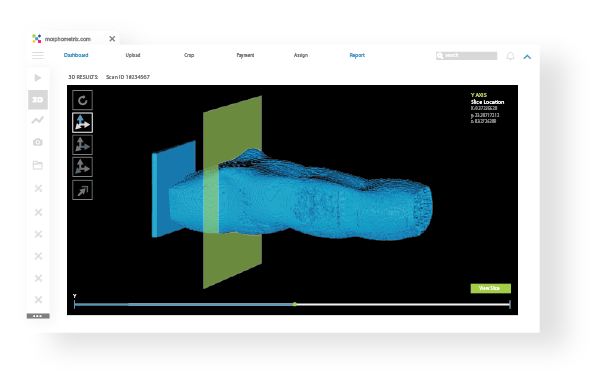 Detailed scan analytics
Get objective measures of your horse's muscle, tendon and ligament fiber bundle counts and use comparative data to track long-term healing.
05
How it works
Keep all of your data in one place so historical scans are easy to reference and compare with new scans over time. You can access the result of each scan and its history, download the results and compare. Alternatively you can access the scans consecutively or in any order in your web browser.
Learn More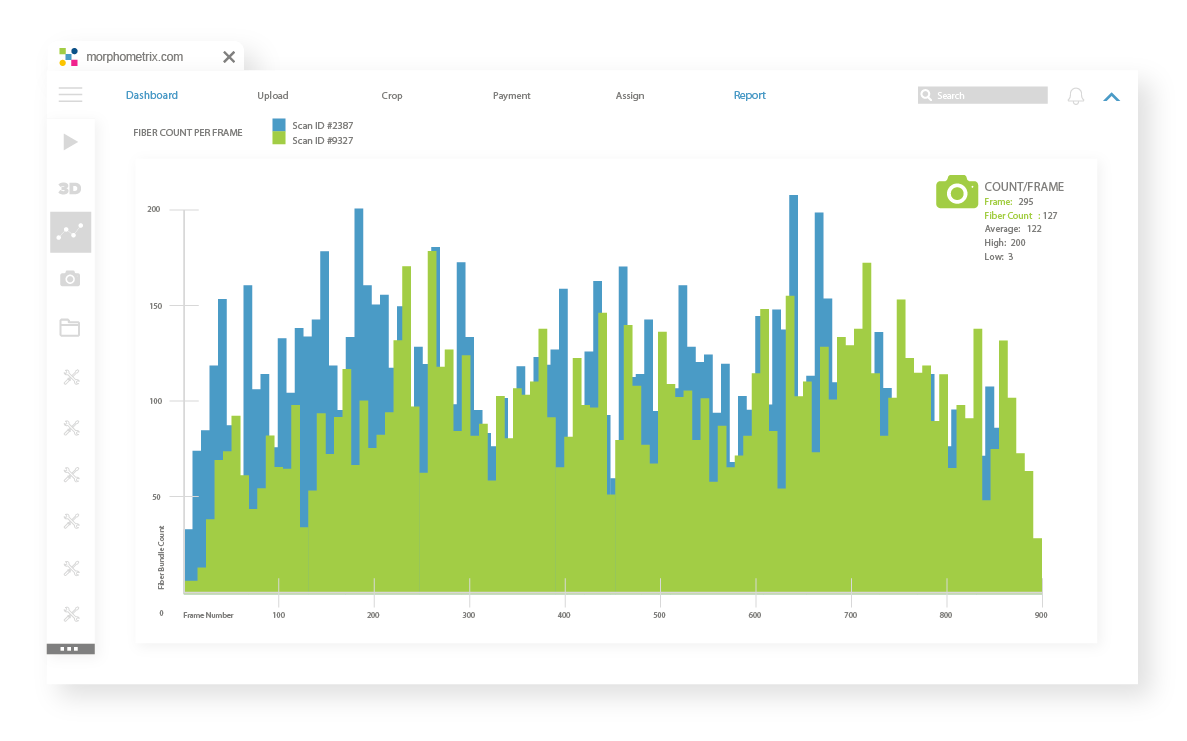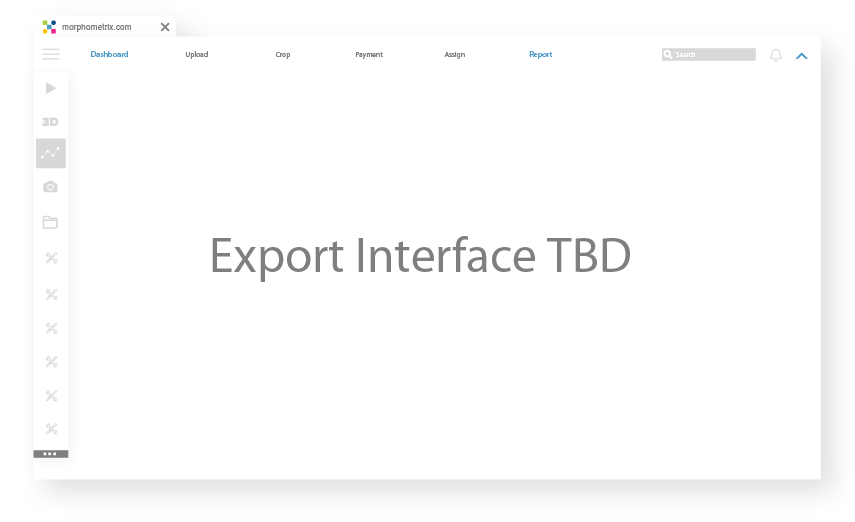 Share the results to your clients
Export scans directly from the software to your clients inbox, so they can see what you see.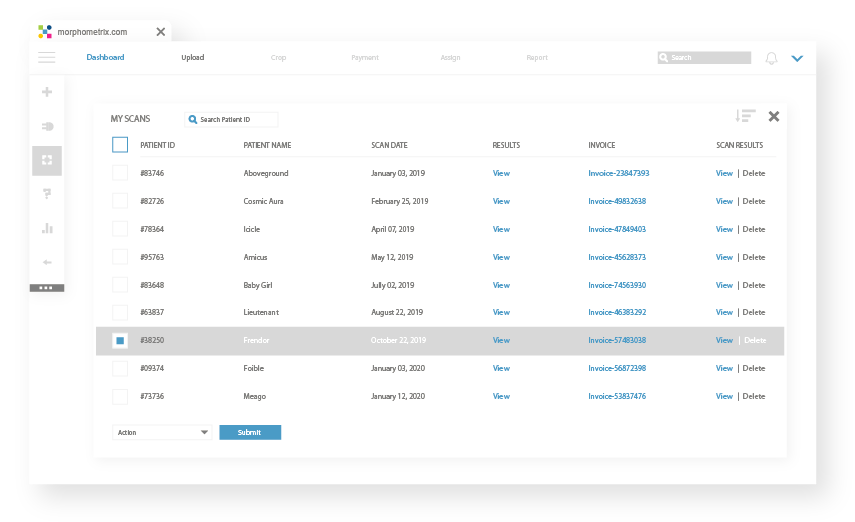 Manage and maintain scan results
Store an extensive record of scans, organized by patient, so each animal's medical history is easily available and searchable.
Getting started
Want to try Morphometrix?
We're currently granting limited access to interested parties who would like to see the full capabilities of the Morphometrix application. New accounts will be provided to users after a short video conference demonstration by one of our trained ultrasound specialists. To sign up for a demonstration, please complete the form below, provide a day and time that works best for you and one of our support members will reach out, via the email provided to confirm your appointment.